iTeraMobile App
iTeraMobile App allows end users to place calls from their mobile device and appear as if they are using their business phone number. Calls are enabled over Wi-Fi or the phone's mobile network.

With the ease of use of the mobile app you can now stay on top of all your calls even when you are away from your desk.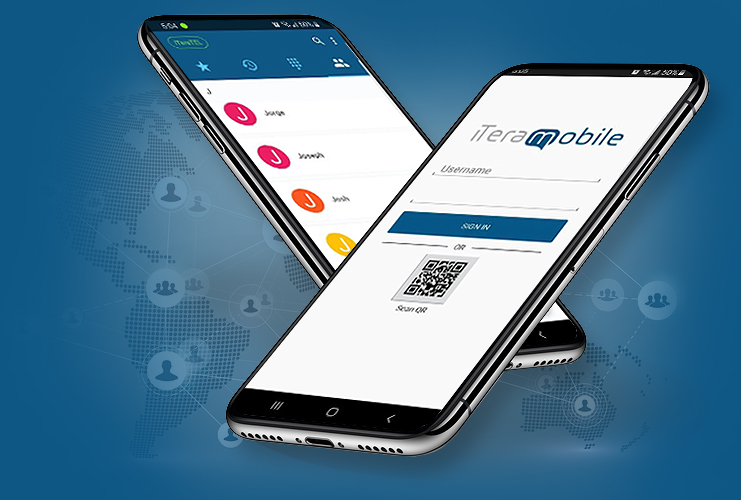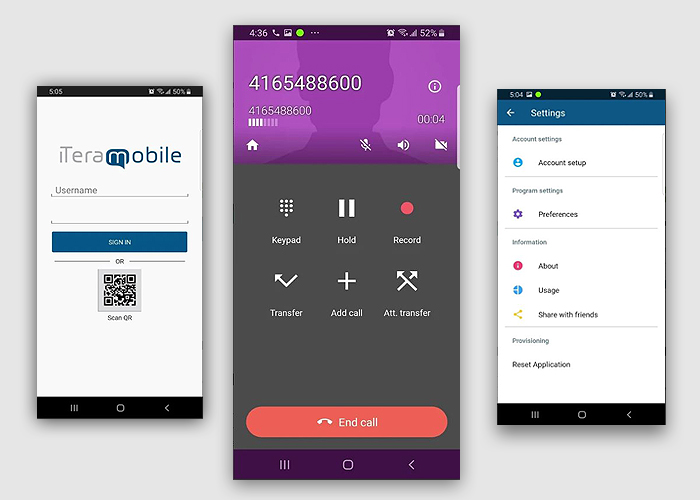 Be anywhere. Work anywhere.
Make/receive calls using your iTeraTEL service
Warm/blind transfer calls to any number or work extension
Send and receive individual or group text messages from your work number
Sync your personal contacts with the contact list for ease of use
Three-way calling allows you to conduct conference calls wherever you are
Seamless switching between Wi-Fi and mobile data
Forward calls with one click of a button
Record calls, store and listen to recorded files in calls history