Managed IT Services
Managed IT Services
Managed IT solutions provides you with more reliable performance and predictable expenses. That means we increase productivity from your existing technology while reducing the burden of managing your systems. Our 24/7 monitoring and proactive issue resolution means less downtime and less wasted time and money.
Managed IT
Imagine a world where you could keep your IT from breaking, eliminate costly computer repair bills and say goodbye to technology troubles for good. Our Managed IT solutions can turn that dream into a reality.
Delivering a proactive maintenance services through flat-rate Managed IT Services
Designed to reduce your costs, increase your productivity and mitigate your business risks, we partner with you and allow you to focus on running your business, not your technology. We support organizations of all sizes across a wide variety of industries.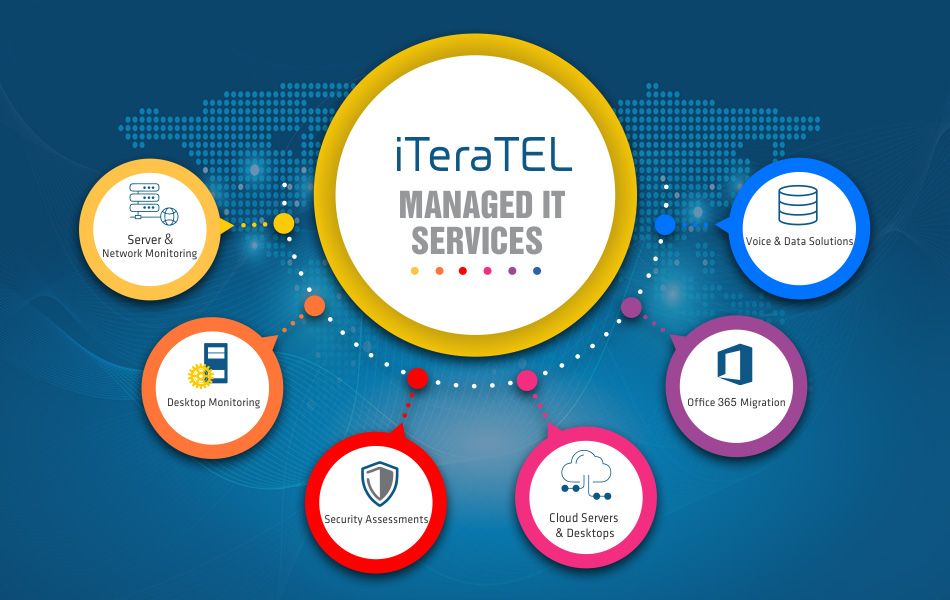 End to End Solutions Provider
We bring extensive experience and proven track record in consulting and project implementations in the cloud. Unlike other manage service providers we are a provider of business connectivity, voice and unified communications. We add value to its customers by providing End-to End, customized solutions.
Predictable IT Budgeting
With iTeraTEL Managed IT services dealing with unexpected expenses goes away. They now can be handled in a timely manner. We can help you better control your costs.
Significant Cost Savings
Partnering with a reputable Managed Services Provider can be far less expensive than hiring, training, and retaining your own IT staff. Managed services allow your staff to focus on your company's business instead of worrying about technology.
Extension of Your IT Department
We can complement your internal IT staff by off-loading some of the day-to-day operations and management of the networks and software.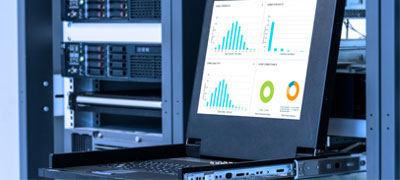 Server & Network Monitoring
We utilize active-yet-unobtrusive software to track and analyze your server & network activity around the clock. When a system or function fails to work properly, an alert is generated, and our team will immediately investigate the issue.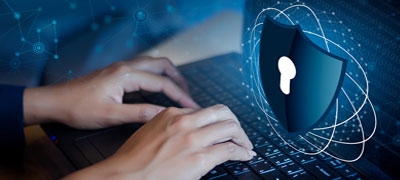 Security Assessments
How healthy is your overall network? On a regular basis, we'll generate reports on the state of your systems, letting you know of potential problems that fall outside of safe parameters. With these comprehensive assessments, you'll always have the best information for choosing the most effective response option.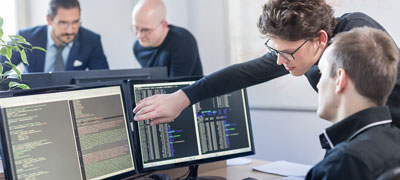 Desktop Monitoring
Our preventive maintenance service for workstations monitors and addresses common problems experienced by users. Whether it's getting rid of viruses, attacking spyware issues or installing patches, we handle it all — in the background while your employees remain productive.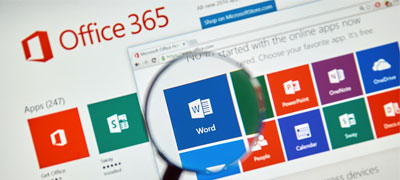 Office 365 Migration
You can move all your email and all your office applications into Microsoft's powerful cloud. Office 365 is the way to go and we can help you get there. Your first step into the cloud. We will hold your hand.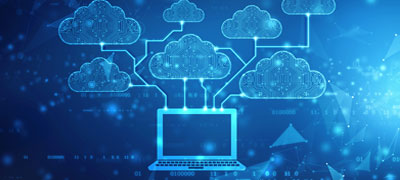 Cloud Servers & Desktops
Cloud servers have the benefit of scalability, meaning they can adapt in size according to the increase and decrease in workload. Virtual Cloud-powered desktops enable you to access Windows 10 desktop from any device, trough any network, any time, and anywhere.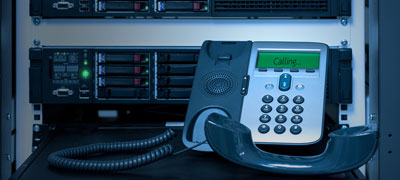 Voice & Data Solutions
We own and operate our own network and are fully licensed as a proposed competitive local exchange carrier (CLEC). From data and voice services we have you covered.