contact center solutions
Hosted Contact Center
iTeraTEL's cloud-based platform to manage and enhance multi-channel customer interactions and deliver best-in-class customer experience.
Hosted Contact Center
The leading Cloud Contact Software as a Service solution (CCaaS) combining the most robust suite of features, with carrier-grade reliability, and world class deployment and support services.
The Contact Center Made Easy
We are a leading provider of cloud call center solutions for enterprises, contact centers, BPOs, and collection agencies. From inbound, outbound, and blended call flows to predictive dialing and customizable voice messaging, we give you the power to connect with your customers like never before.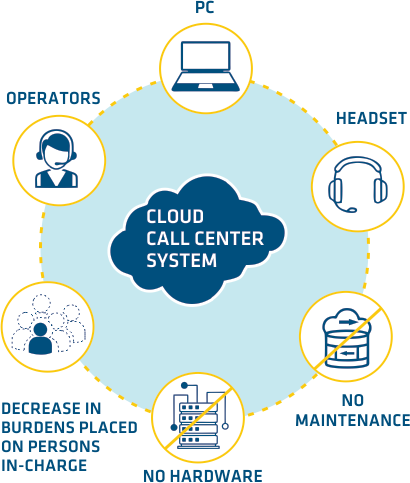 Increase first contact resolution
See how you can get customers to the best resource the first time, on any channel, and ensure employees have the right tools and training for quick resolution.
Personalize customer experience
Turn customer experience into your advantage by anticipating customer needs, communicating how they choose on the channels they choose, and making it all personal.
Build a better infrastructure
Free up your IT team with a world-class contact center that automates administrative tasks while delivering the tools, analytics and technology designed to evolve with your business.
Dynamic Notifications
Allows you to send outbound voice, SMS and email notifications so you can contact your customers using their preferred method of communication.
Interactive Voice Response (IVR)
Reduce costs and enhance customer service levels with effective voice interaction. You can automate routine enquiries, give high-value customers priority, spread agents' workload and survey your customers.
Agent Scheduling and Quality Assurance
Provides your front-line employees with the tools to evaluate and improve agent performance and ensure that agent staffing is enough to handle peak volume.
Attribute-Based and Omni-Channel Routing
Route incoming customer interactions to an agent with the optimal combination of idle time and appropriate skills, while also factoring in customer priority.
Powerful Reporting
Complete customer insight. No complicated setup, just the customer service metrics that are important to you. In real time. Add new reports and dashboards, or customize existing ones, without calling IT. It's simple. Just drag and drop.